NetJets were looking for a team building activity for their annual meeting that would add a new dimension of passion and energy to develop the internal relationships between staff and departments. This was all in order to raise the standard of 'internal customer' service and in consequence, further improve 'external customer' service. The theme was 'Zumbido' - Portuguese for 'buzz'. Indoor white water rafting game that explores leadership, planning and the customer experience River Runner was the ideal solution.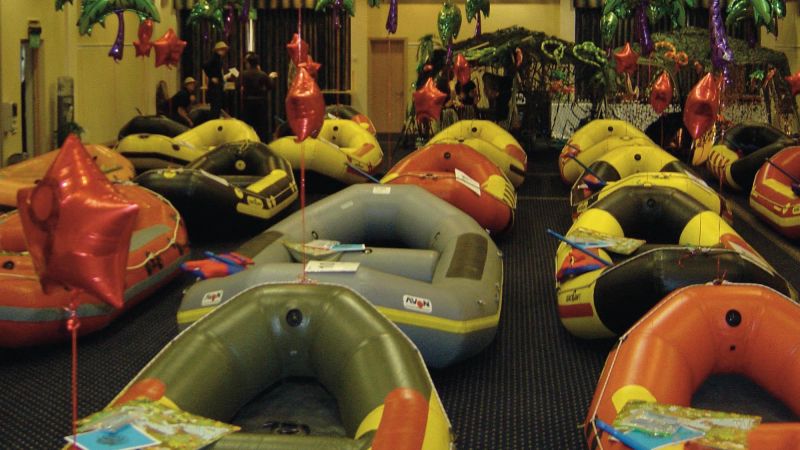 What happened on the day?
To complete the framing, cement the learning, and ensure that the whole event was an enjoyable and truly memorable success, participants took part in several energising activities including One Voice.The short plenary sessions were well received with some really good points being raised and dealt with further enhancing relationships.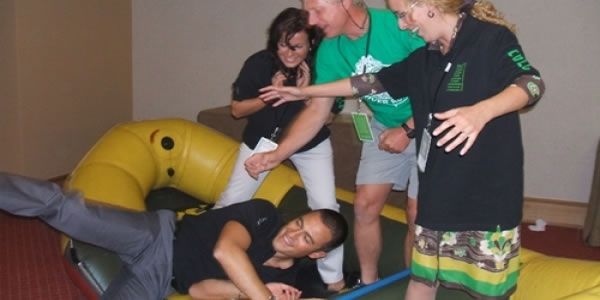 By the time River Runner commenced participants were expectant and approached the team building activity with a positive attitude and professional manner. The group was divided into teams. Each team took the role of a rafting company leading a successful 'first descent' down one of the world's great rivers. Teams developed a strategy and then headed off on a 15 day expedition down the river.
The participants had a fantastic time while they got to know each other in a memorable shared experience.